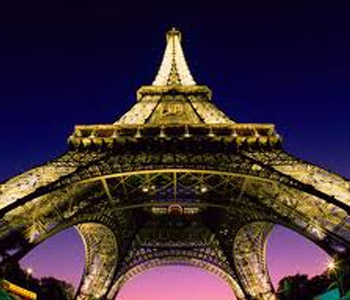 Filipinos in Europe can now enjoy their favorite TV5 programs with the recent launch of Orbit Showtime Network (OSN) and TV2MORO's Filipino Plus, a pay TV entertainment package for the Filipino community in Europe, offering premium and exclusive content from the Philippines.
Delivered via IPTV, the service only requires a broadband connection and the supplied "plug and play" set top box, making it easy for Filipinos to enjoy their favorite shows anytime and anywhere across Europe. Through TV2MORO's expertise in IPTV technology, Filipino Plus subscribers are assured of an uninterrupted and buffering-free viewing experience.
TV2MORO's Filipino Plus is a TV entertainment package of eight channels which includes TV5's international channels, Kapatid TV5 and Aksyon TV International. The channels feature content that is widely anticipated by Filipinos across the continent. Kapatid TV5 is headlined by Willie Revillame's Wil Time Bigtime and Filipina superstar Nora Aunor's Sa Ngalan Ng Ina. Aksyon TV International is the network's news and sports channel and is the official worldwide broadcaster of the Philippine Basketball Association (PBA) games.
"Our goal is to deliver quality Filipino TV services through IPTV to Filipino homes who wish to be in touch with their Filipino heritage. We aim to deliver the best content through the best format to Filipino households in the region" said Elie Kawkabani, CEO of TV2MORO.
"We understand the needs and the viewing habits of Filipinos living in Europe. We recognize that there is a demand for a more convenient and a hassle-free service to access quality Pinoy content. TV2MORO's IPTV service is the perfect platform for our Kapatids in Europe yearning for a sense of home," added Claro Carmelo Ramirez, President of PGN Limited.
Filipino Plus will be available via Filipino dealers in Albania, Andorra, Austria, Belarus, Belgium, Bosnia and Herzegovina, Croatia, Cyprus, Czech Republic, Denmark, Estonia, Faroe Islands, Finland, Germany, Gibraltar, Greece, Guernesey, Hungary, Iceland, Ireland, Isle of Man, Italy, Jersey, Latvia, Liechtenstein, Lithuania, Luxembourg, Macedonia, Malta, Moldova, Monaco, Montenegro, Netherlands, Norway, Poland, Portugal, Romania, Russia, San Marino, Serbia, Slovakia, Spain, Sweden, Switzerland, Ukraine, United Kingdom and the Vatican City.
TV5's entry in Europe is part of the network's commitment to reach more Filipinos worldwide. Just recently, the network celebrated the success of its official launch in the Middle East through a three-day event dubbed "Give Me 5, Kapatid".